Hey French students, do you want to know who the most popular French YouTubers are? Well, you're in luck! I've compiled a list of the top 10 most popular French YouTubers based on their number of subscribers. So without further ado, let's get started!
Squeezie 17,1M – Humor, lifestyle
Cyprien 14,3M – Humor, short film
Norman fait des vidéos 12M – Humor
OGGY 10,8M – Cartoon for children
GIMS 10,3M – French singer, hip hop
Lofi Girl 10M – Music, hip hop
Lama Faché 9M – Top 10 videos
Soolking Officiel 8,55M – French singer
Tibo InShape 8,42M – Fitness, lifestyle
Les Boys TV 8,37M – For kids
Obviously, starting to learn French by watching French Youtubers isn't necessarily the best way. If you're a beginner, there's some vocabulary you won't understand, such as verlan.
And to help you, we've also written an article with 7 resources to help you better understand spoken French. As well as tips on how to improve your French accent.
Does France use YouTube?
So, for your information, know that in France, you will find :
running water,
electricity,
fiber optics in all cities and even in the countryside,
a 4G mobile network covering 95% of the territory…
So, according to you, now that you have the confirmation that France does not live in prehistory, do you think that the French use YouTube? Of course they do 😜😂😂
Do you like learning French with videos?
Receive our free video newsletter every Friday in your e-mail box. You will get 3 "Tips & Tricks" on grammar, vocabulary, phonetics or French culture.
👉👉 Sign up now!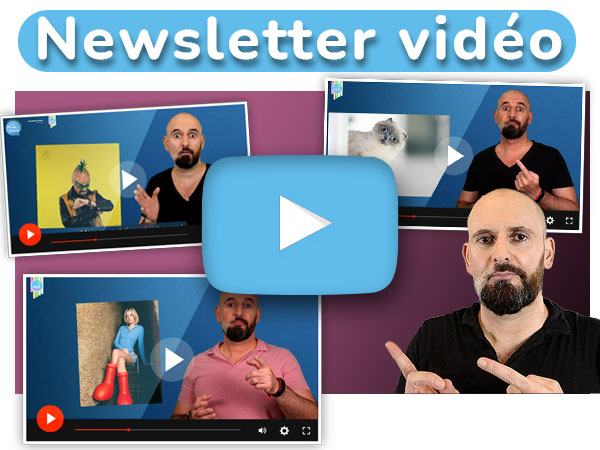 Who is the most popular French YouTuber?
As we just saw, French people use YouTube a lot. And this is not surprising when we know that YouTube is the second most popular website in the world after Google (which owns YouTube since 2006).
In France, we estimate that nearly 30 million people watch YouTube every month! Whether it's to watch a movie trailer, learn how to do a new hairstyle, or find out what's happening in the world, French people love YouTube.
The most popular French YouTuber is Squeezie. But what exactly does he do to be so popular?
For many people, the YouTube phenomenon is a special world of its own. You can become extremely famous by doing very little…
And this is not something that pleases the world of television where one of its stars, Thierry Ardisson, feared by all artists for his very prickly interviews had one day Squeezie on the set:
You certainly know the world of social networks and Squeezie's fans defended him with force and a little too much vehemence, insulting Thierry Ardisson very often.
How did this old man of television react? By making a middle finger (we say: "un doigt d'honneur" in French)
Which French YouTuber live in Paris?
There are French YouTubers who live all over the country, but there are also quite a few who live in Paris.
Some of the most popular French YouTubers who live in Paris include:
Cyprien: 14.3 million subscribers
Norman: 12 million subscribers (there's currently a big scandal involving him)
Gims: 10.3 million subscribers
Lofi Girl: 10 million subscribers
Soolking: 8.55 million subscribers
Les Boys TV: 8.37 million subscribers
So, if you're ever in Paris and you see one of these French YouTubers walking around, be sure to say hi! They might just say hi back. 😀
Who are some good French Educational YouTubers?
There are a number of French YouTubers who produce educational content. These YouTubers can help you learn French, or they can provide you with tips on how to improve your French language skills.
Some of the most popular French educational YouTubers include:
Frenchpod101: A channel that provides French lessons for beginners.
Learn French With Alexa: A channel that provides French lessons for intermediate and advanced learners.
French Mornings with Elisa: A channel that provides tips on how to improve your French pronunciation.
Learn French Fun: Our very small YouTube channel but where we put all our heart and energy to help you progress in French by publishing a new educational video every 15 days.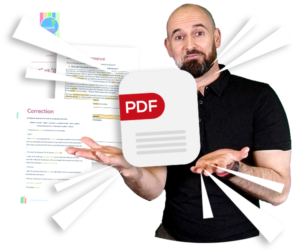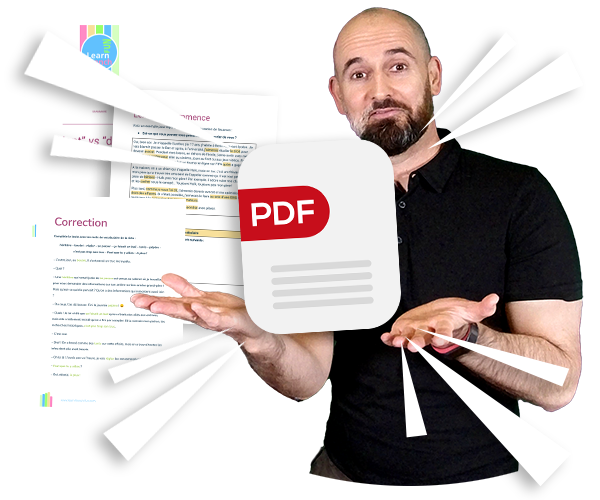 And with each video you can download a free Bonus PDF with :
the summary of the video
exercises to practice
the correction of the exercises
So, if you're looking for some French educational content, be sure to check out these channels!
What type of content do French YouTubers produce?
As we saw in the previous sections, French YouTubers produce a wide variety of content.
Some French YouTubers produce music videos, while others produce educational content or vlogs. French YouTubers also produce a variety of other types of content, including cooking shows, fitness videos, and more.
So, if you're looking for French content on YouTube, you're sure to find something that interests you! And watching videos in French will certainly help you to progress in French and improve your language skills.
And the great thing about watching French youtubers is that you'll learn French the way kids do: without thinking about the fact that you're learning!
Do French YouTubers make a lot of money?
This is a difficult question to answer, as there is no set amount of money that French YouTubers make. It all depends on a number of factors, such as the number of views and subscribers they have, the type of content they produce, and more.
However, we can say that French YouTubers do make a decent amount of money. For example, Cyprien, one of the most popular French YouTubers, is estimated to make around $100,000 per month from his YouTube channel.
So, if you're looking to make some money from YouTube, producing French content is certainly a viable option!
In conclusion, French YouTubers are popular for a reason! They produce a wide variety of content that is sure to interest you. So, if you're looking for French content on the internet, be sure to check out French YouTubers! You won't be disappointed.
Outre son grand nombre d'abonnés, le youtubeur le plus populaire de France a réussi un grand coup de maître avec son GP Explorer.
C'est l'événement à ne pas louper pour les youtubeurs français. Les stars ont le Met Gala et eux ils ont maintenant le GP Explorer organisé par le premier youtubeur de France : Squeezie. Il a donc annoncé la semaine dernière son GP explorer 2, la deuxième édition de son Grand Prix de Formule 4. Une course qui réuni 22 créateurs de contenus stars qui s'affrontent sur la piste. La moitié l'a déjà fait l'année dernière et l'autre va découvrir cette année. Ce sera le 9 septembre prochain au circuit Bugatti du Mans.
L'annonce de ce GP Explorer 2 était très attendue car la première édition a été un véritable carton. Elle a battu un record d'audience sur Twitch avec plus d'1 million de personnes devant l'événement. Et même si ce record a été battu depuis, le GP explorer de Squeezie a surtout montré une chose : aujourd'hui c'est lui le patron.
Source : France Inter
What is the French equivalent of YouTube?
The French equivalent of YouTube is called Dailymotion. Dailymotion is a French video-sharing website on which users can upload, share, and view videos. The website is owned by French media conglomerate Vivendi.
Dailymotion is the second largest video-sharing website in the world, after YouTube. In 2013, it had 160 million unique visitors per month.
So, if you're looking for French content on the internet, be sure to check out Dailymotion! You're sure to find something that interests you.
While there are many great French YouTubers out there, the ones we've mentioned here are a good place to start. If you want to improve your language skills, watching these videos will help you get exposure to native speakers and learn some new vocabulary and expressions.
So what are you waiting for?
Start watching!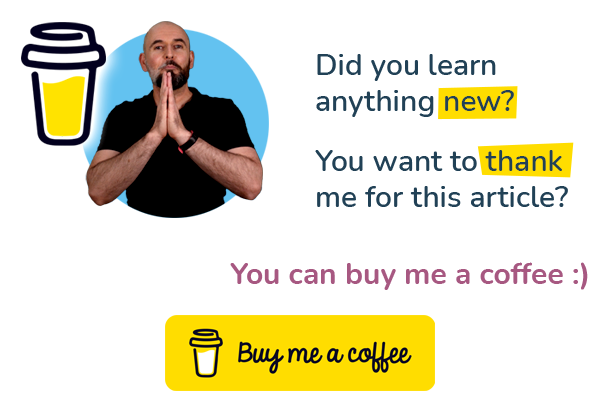 ---
Articles that might interest you: