Do you know what makes France so special? No, it's not just the baguettes and wine. It's also the fact that they excel at three very different sports: football (soccer), basketball, and handball.
As a teacher, I often get asked about the differences between these sports. And while I'm no expert, I thought it might be fun to break down the basics of each one.
Because in life, there is not only the French kiss, the French gastronomy or the famous French youtubers. There is also French basketball 🏀
So whether you're a student looking to expand your horizons or just a curious sport fan, read on for my crash course in French ball games.
How France has become a powerhouse in international basketball competition?
In the past decade, France's basketball team has become a powerhouse in international competition. In the 2016 FIBA Basketball World Cup, they made it to the semi-finals and had one of their best showings ever. Led by MVP Rudy Gobert, this team is sure to make some noise in upcoming games.
But how did France become such a dominant force in the world of basketball? And what makes their team so special? Let's take a closer look.
The Rise of French Basketball
France has always been a country with a rich basketball tradition. The game was first introduced to the country in the late 1800s, and it soon became popular among the masses.
In the early days of French basketball, the main focus was on developing local talent. And as a result, France has produced some of the best players in the world.
Guys like Tony Parker and Boris Diaw or more recently, the young prodigy Victor Wembanyama helped bring France to the forefront of international competition, and they continue to be an important part of the team today.
«La balle au panier» : quand le basket a débarqué en France
A son arrivée en France, au début du XXe siècle, le basket est considéré comme un sport féminin et se fait encore appeler «balle au panier».
Comment un sport naît-il, puis se développe au point de devenir une pratique mondialisée ? Quels obstacles, quels débats rencontre-t-il ? Le basket-ball est un exemple frappant : pendant l'hiver 1891, dans le Massachusetts, le professeur de gym James Naismith occupe ses élèves avec deux paniers à pêche à 3,05 mètres de hauteur, un ballon, et treize règles.
En France, parmi les premières mentions du basket dans la presse, un encart dans le journal le XIXe Siècle en 1901, pour la création d'une section dans l'Association philomathique de Paris : «Jeu de basket-ball (balle au panier ; ce jeu, qui nous vient d'Amérique, est très attrayant par ses règles toutes spéciales : par exemple, il est interdit de donner des coups de pied au ballon et de bousculer un adversaire).»
Source : Libération
The key players on the France basketball team and their strengths
The French squad is young and talented, with an average age of 25.5 years. They are a force to be reckoned with, thanks to their height and athleticism. In fact, the team's tallest player is Rudy Gobert, who stands at 7 feet 1 inch. This makes him one of the tallest players in the world.
Gobert is a key player for France. He averaged 15 points, 12 rebounds and 2.6 blocks per game during the World Cup qualifying rounds. He was also named MVP of the tournament. Other players to watch include Evan Fournier and Nando De Colo.
And the future of French basketball seems assured with the young Victor Wembanyama.
Do you like learning French with videos?
Receive our free video newsletter every Friday in your e-mail box. You will get 3 "Tips & Tricks" on grammar, vocabulary, phonetics or French culture.
👉👉 Sign up now!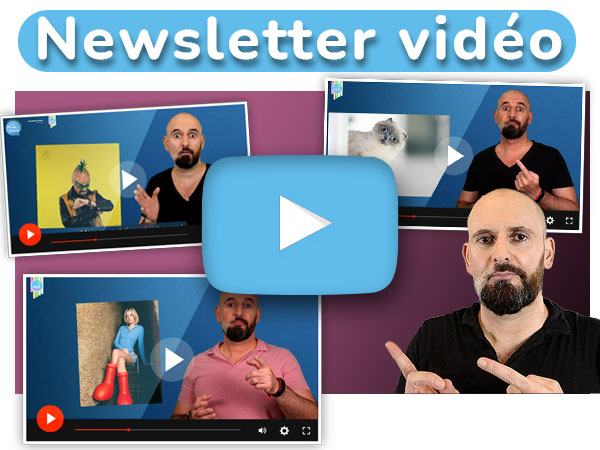 Networking is important in France basketball
One thing that sets French basketball apart from the competition is the importance of networking.
In France, it's not just about being the best player on the court. It's also about being part of a strong network of players and coaches. This helps to create a sense of team spirit and camaraderie that is often missing from other teams.
How well France will do in the upcoming FIBA Basketball World Cup?
France had a strong chance of winning the FIBA Basketball World Cup, which was held in China, even though in the end they were third in the competition.
And what happened at the Tokyo Olympics for France in basketball? Well, they fell against the great American team and won the silver medal.
But, we can be sure that in the future, the French basketball team will bring titles to France and will complete those already obtained by the French soccer team or the fabulous French handball team.
Conclusion
So, what have we learned?
First of all, France is a country that knows how to win. They're champions in three very different sports – football (soccer), basketball, and handball.
Secondly, they owe their success to several factors, including great coaching and training, as well as innate skill.
Finally, it will be interesting to see how they do in the upcoming FIBA Basketball World Cup. No matter what the outcome, one thing is for sure: France is a force to be reckoned with on the global stage when it comes to basketball!
While the Americans are out there eating hamburgers and watching football, the French are busy mastering three different sports and winning international competitions.
Who knows? Maybe in a few years we'll be seeing Team USA take on France in a handball match at the Olympics. I guess only time will tell!
---
Articles that might interest you: