In France, tipping is a customary practice in the same way it is in most other countries. The accepted amount to tip at restaurants is generally around 10-15%.
But there are some things you should know about French tipping etiquette before you go. For example, it's customary to round up the bill to the nearest Euro and leave your change on the table when you're done.
It's also important not to insult or complain about anything that happens during your meal because French waiters will often take offense and refuse any future service from you if they feel like they've been insulted by how much of a tip was left for them.
This article will give an overview of French tipping practices while highlighting key points that will make french dining more enjoyable.
If you want to know all the vocabulary of French wine, or if you want to know all the vocabulary of the French gastronomy and "how to eat like a French", read these articles.
So, here are 10 french tipping etiquette tips to help you while dining in France: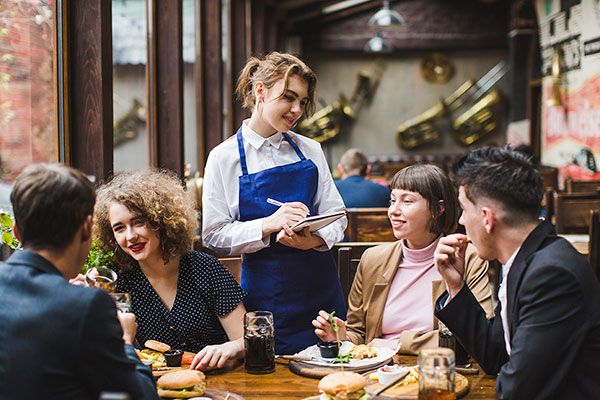 1. Do French waiters have a fixed salary?
French waiters get a fixed salary and a small budget from the restaurant owners which they must use for their own meal during the day. They have no reason to expect a high tip because of this.
2. Tipping or not tipping in France?
In some french restaurants it's customary not to add gratuity but you can still add your French gratuity if you want by rounding up or just leaving all your change from the bill on the table when you're done.
Les 35 plats typiquement français à essayer absolument
Le patrimoine français ne se résume pas à une liste de monuments à visiter. Il regroupe également des spécialités culinaires, souvent attachées à certaines régions, parfois transmises de génération en génération. Petit tour de France des spécialités culinaires.
Le foie gras
Les huîtres
Le cassoulet
Le poulet basquaise
Les escargots au beurre persillé
La Mouclade charentaise
Les galettes bretonnes
La carbonnade flamande
La quiche lorraine
La raclette
Et encore 25 plats délicieux à découvrir…
Source : France Hôtel Guide
3. Tipping in a French self-service?
When dining at a French-owned crêperie or other self-service establishments, leave any appropriate french gratuity in the collection boxes near the cashier before paying your bill.
Do you like learning French with videos?
Receive our free video newsletter every Friday in your e-mail box. You will get 3 "Tips & Tricks" on grammar, vocabulary, phonetics or French culture.
👉👉 Sign up now!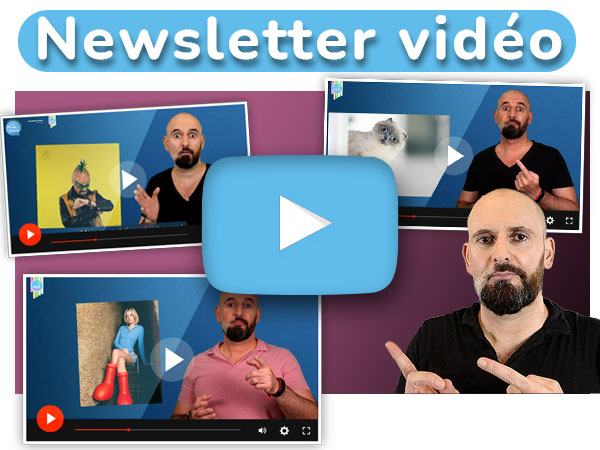 4. Tipping the entire French restaurant staff
You can also leave french gratuities in small envelopes to be given to the staff on your way out at some restaurants where french tipping is not an accepted practice.
Since the summer of 2021, you can now give your tip by credit card. Indeed, the use of credit cards is very widespread in France.
5. How do French waiters react if you don't tip?
French waiters are known for being extremely rude if they feel like you've left too little french gratuity. They will refuse any future service from you or purposefully serve your food late so that your friends have already finished their meals first.
So, always leave french gratuity and don't complain about anything during your meal!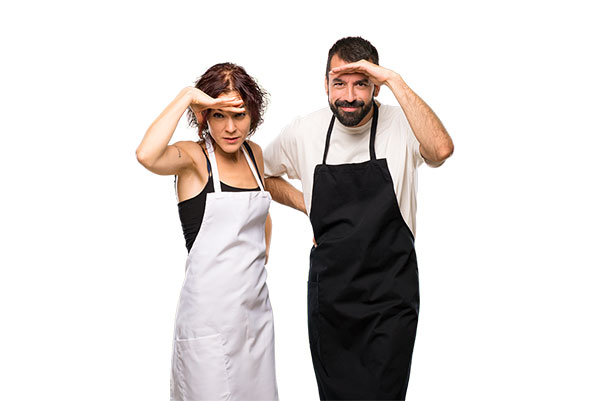 6. Talking with French servers
If french servers are particularly rude with you, ask them why they're acting this way because there's probably a good reason behind it.
If it turns out that he/she doesn't speak french, switch to English and see if that changes things.
7. You don't have to come back to this French restaurant!
If french waiters speak french with you but still seem rude, it's best not to come back again or complain about them because this could result in a lost friendship or a restaurant closure depending on the severity of the french tipping insult.
Just always leave french gratuity!
8. Why in France, is he leaving with my credit card? 😱
In many french-owned restaurants it's very common for the french servers to run your credit card through a portable machine while you're eating instead of bringing out an electronic terminal which means they need access to your wallet for a few seconds.
A french gratuity tip will make things more convenient for everyone involved.
9. How do I pay in a French restaurant?
The stage of payment of the bill is done in several times:
first the customer asks the waiter for the bill
the waiter brings the bill to the table and gives you time to get organized
you tell the waiter how you are going to pay: in cash or by card
If you pay in cash: you put the money in the container provided for this purpose. The waiter leaves with it and comes back a few moments later with the change.
If you pay by card: the waiter comes back with the machine
And finally, you can leave a tip! 😀
10. How does a French waiter bring you the bill?
When french servers bring you a french check at restaurants they leave it on the table and say Votre addition, monsieur/madame or Voici votre addition.
This means that they're expecting french tipping, so it's best to do as such.
That's all there is to know about french tipping etiquette!
So, you want to know the do's and dont's of French tipping etiquette?
Great! We can help. If you're looking for a crash course in France culture or need some tips on how to order food at an authentic french restaurant then we've got your back.
Our friendly team will provide all the information you'll need so that next time you go out with friends visiting from across the pond, they won't have any problem understanding what everyone is saying around them.
And did you know that the French are great coffee lovers?
What are some other things people should know about being abroad? That's right – don't forget to bring enough Euro coins just in case there isn't a cash register nearby when it comes time to pay!
---
Articles that might interest you: