As a French teacher, I'm often asked by students how they can best learn the language at home. There's no easy answer, as everyone learns differently and what works for one person might not work for another. However, there are a few things you can do to make your learning experience as successful as possible.
There are many ways to learn French at home, but the best way depends on your learning style and goals.
If you want to learn French for everyday conversation, you might want to start by learning basic vocabulary and grammar with a book or online course.
If you're interested in learning French for academic purposes, you'll need to focus on mastering verb conjugation and proper sentence structure.
No matter what your goals are, there are plenty of resources available to help you learn French at home.
How can I learn French at home for free?
There are also many websites that offer free resources for learning French at home.
These can be a great way to supplement your other studies. Some websites offer grammar lessons, while others have vocabulary lists or even audio and video clips.
You can also find websites that focus on specific topics, such as French culture or travel.
Depending on your goals and desired language focus, Google will be your best friend in finding the resource that interests you.
However, here is a selection of resources – including ours 😊 – that may be of interest to you:
Do you like learning French with videos?
Receive our free video newsletter every Friday in your e-mail box. You will get 3 "Tips & Tricks" on grammar, vocabulary, phonetics or French culture.
👉👉 Sign up now!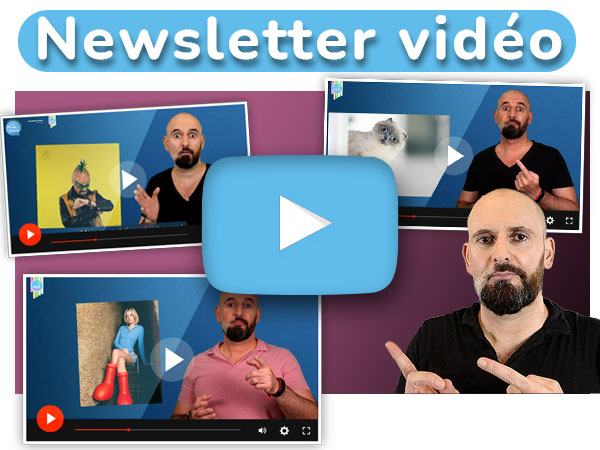 TV5 Monde
This website for learning French at home is produced by the French television channel TV5 Monde. They have created, in collaboration with French teachers, many resources based on the students' level.
If you want to know your level in French, I recommend you to take the little test we made.
RFI
RFI is the acronym for Radio France International. In the same logic as TV5 Monde, but this time it is a radio, they have developed an internet platform for learning the French language at home. The goal of this approach is to promote the influence of the French language in the world.
You will find all sorts of resources: audio documents with questions, quizzes, exercises, etc.
Learn French Fun YouTube channel and its Little PDF Bonus
Let's talk a little bit about us anyway 😂
We are two French teachers specialized in teaching French to foreigners.
Priscilla is an EAQUALS inspector, a quality control label for language centers and has been a French teacher for 25 years.
Christian – that's me – is a member of the DELF jury and a French teacher for 10 years.
Our experience and our pleasure of teaching led us to create our YouTube channel on which we publish every two weeks an educational video on a difficulty of the French language. We always try to make our videos dynamic and pleasant to watch.
And as it is important that these videos are a pedagogical tool for the students, they are always accompanied by a free Bonus PDF to download with :
a summary of the lesson,
and exercises with the correction
So go and discover us on YouTube 👍

Learn French at home with online courses
One of the easiest ways to get started learning French at home is with an online course. There are many different courses available, so you can choose one that fits your level and interests.
Many courses offer audio and video lessons, as well as interactive exercises to help you practice what you're learning. You can also find courses that focus on specific topics, such as business French or conversational French.
We also offer this possibility of online French home study:
One-to-one: face-to-face with the teacher to work on exactly what you need.
Group classes: maximum 6 students, 3 times a week for 1h30.
Learn French at home with traditional approach
If you prefer a more traditional approach, there are plenty of books available to help you learn French at home.
Look for a beginner's French book that includes audio CDs so you can listen to the pronunciation of words and phrases.
Many books also come with online resources, such as quizzes and games, to help you remember what you've learned.
I can recommend books from CLE International (this recommendation is not sponsored but comes from our personal experience).
Grammaire progressive du français
Communication progressive du français
Vocabulaire progressif du français
It's a whole collection of French manuals on different key skills and according to your level.
Learn French at home with with training courses
You can also find many training courses to learn French at home. These are usually less expensive than other options and made from experienced teachers.
The main difficulty is that you have to work independently. Most of the time, the course is designed for this independent work and guides the student step by step.
However, you should keep in mind that you will just have to keep the motivation to work regularly.
As you can see, there are many different ways to learn French at home. The best approach for you will depend on your learning style, goals, and budget.
If you need any help finding the right resources for you, don't hesitate to contact us! We would be happy to help you find the perfect way to learn French at home.
You can register today for the pre-order and get a 30% discount on our stand-alone French courses:
The 50 verbs most used by the French
French phonetics
How long does it take to learn French at home?
This is a question we are asked a lot. And it's always difficult to answer because it depends on many factors, such as:
your level in French when you start
how often you study
the method you use to learn
your motivation
In general, we can say that it takes about 3 months of regular study to reach a B1 level and 6 months to reach a B2 level. But again, it all depends on your situation.
I know that this answer is not fully satisfactory and that you would prefer to read something like: you can learn French in 5 minutes a day for 3 months…
But… It's important to be honest and realistic, right? 👍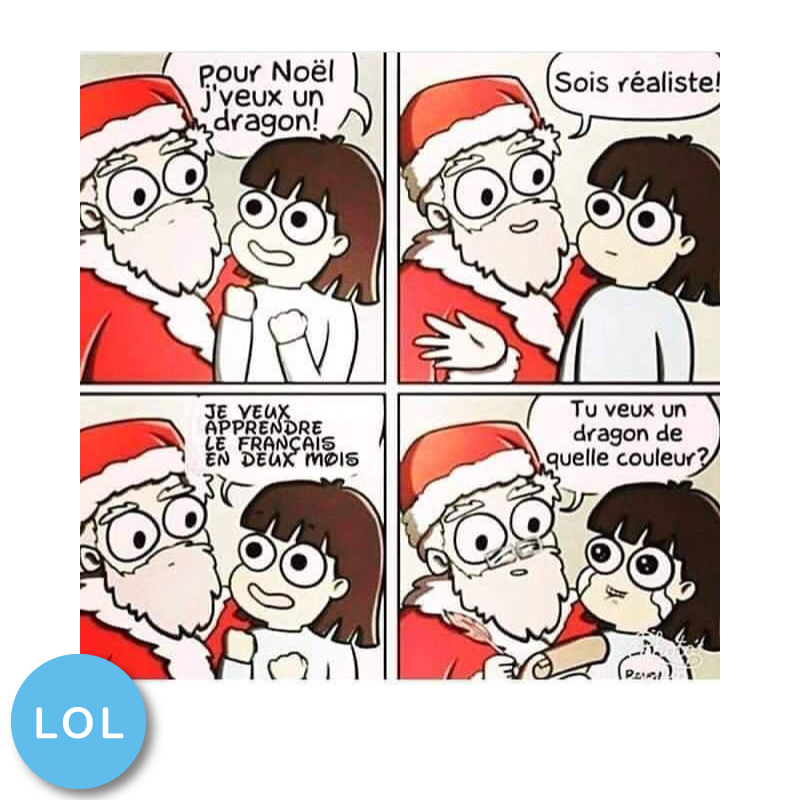 Conclusion
No matter what resources you use to learn French at home, the most important thing is to practice regularly.
Try to set aside some time each day to review what you've learned. You can also find a conversation partner or practice group to help you get more speaking practice.
With enough practice, you'll be able to hold your own in a conversation in no time!
---
Articles that might interest you: