There are many ways, but you can begin by:
trying to watch French TV without subtitles. This lets you understand the dialogue and makes it easier for you to guess what people are talking about.
You can also look online for movies that have English subtitles. This will help you improve your vocabulary. To improve your French vocabulary, you can also use flash cards.
Furthermore, you can read books (why not the Little Prince?) and articles written in French. This will help your understand the grammar and the words used.
Another useful tip is to watch people as they speak, then try to repeat what they say with a lot of emotion. Listen too as people chat or gossip on the streets; focus on their facial expression since this helps you learn more about French vocabulary.
You can also talk to yourself when you are studying or doing something else that is suitable, then try to write down what you say instead of thinking in your head. This helps in your understanding and writing skills.
You will also find an article in which we give you three tips to better speak French.
How can I improve my communication at the beginner level in French while I don't speak fluently?
Ask someone who speaks French fluently how you can improve your communication at this stage of learning .It is very likely that your communication will only be limited to reading or writing. You may have tried to listen to French songs or watch movies but the listening component doesn't work well if you're not fluent in speaking.
A native speaker can help you with that and tell you how you can better improve your communications skills when using the target language, eventhough you're not fluent.
Talking to French native people when you don't speak very well may seem like a difficult task because the language barrier may get in your way.
However, if you want to improve your communication at the beginner level and even work towards fluency, talking to someone who speaks French fluently is definitely something worth doing!
Do you like learning French with videos?
Receive our free video newsletter every Friday in your e-mail box. You will get 3 "Tips & Tricks" on grammar, vocabulary, phonetics or French culture.
👉👉 Sign up now!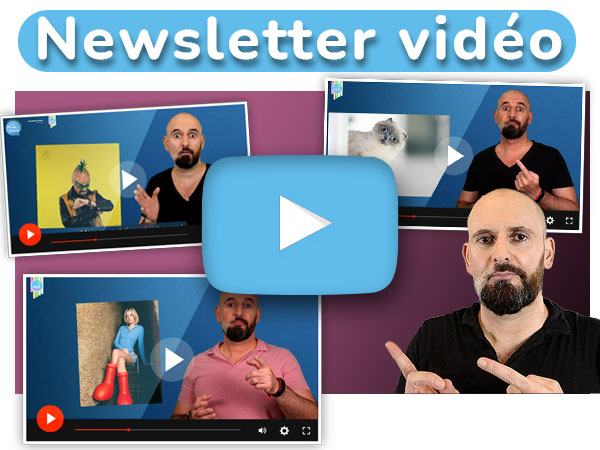 French people are friendly and want to help you!
French people are very welcoming and understanding, don't be afraid to ask for help. Just make sure that you are polite.
Use online translation tools
You can use Google Translate or any other online translation tool to translate your message into French and read it out loud.
This will help you correct your mistakes before interacting with native speakers .
It may be hard to express yourself at first, but just take your time, don't be afraid of asking for help and being corrected as well as making mistakes. You can also try typing first in French before you speak, so that your words are more accurate.
Interact with French native people and avoid the English language
If you're learning French and you want to get an advantage before speaking, try interacting with native speakers in person.
Instead of asking them how they are and then speak in English afterwards, try to reply to them in French even if it's difficult for you or they may not understand everything. This way, their reaction willbe different.
Don't be afraid to correct yourself
The mistakes that you make are the best way to learn French, do not be afraid to admit that you made a mistake and correct it.
This will help you avoid mistakes in the future. If no one is correcting you after making a mistake, it's okay to ask someone else or even a French native person how to say something correctly.
👩‍🏫 By "Chez Prisc & Chris"

That's why we always correct the students when they make mistakes, but we always do it in a benevolent, positive way, by valuing all that they already know.

In our lessons, we use real life situations, playful activities and language games, so that our students will learn while having fun, almost without realizing it.

Discover our French course offer
If you don't understand a word that a French native person is saying, ask them!
Don't be embarrassed to ask someone for help if you don't understand what they are saying.
It's okay even if the other person doesn't speak any English or knows your language.
If you don't speak French fluently, find someone who does
If you can't speak French fluently, find someone who DOES. If you're not even sure of the basics yet, this is an opportunity to ask for help – any native speaker will be more than happy to help. 👍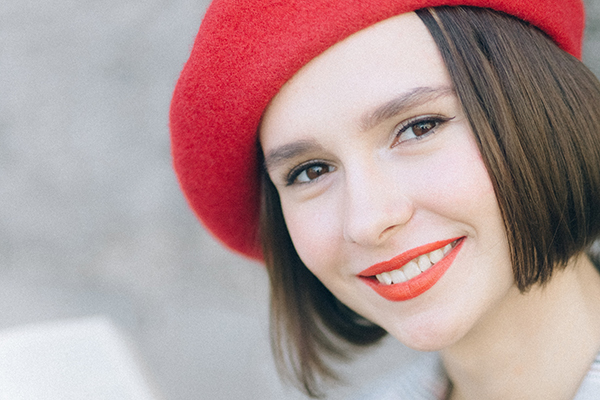 Figure out how to get in touch with the person. If you're friend is already friends with someone who speaks French fluently, this would be a perfect opportunity for them to introduce the two of you. Have your friend offer to call or e-mail so that you can introduce yourself and explain your situation.
If it's not possible for you to get in touch with a French native speaker, it's probably still easy to find someone online. Post an ad on Craigslist, Facebook or Kijiji asking if anyone is willing to give you lessons via e-mail or call.
Learn the French basics.
If your French skills are limited to reading and writing, then you will need to brush up on the French basics to establish a good foundation.
Find a French course online and commit yourself to finishing one or two chapters per day.
Start by learning French words and phrases that will be helpful during your talk.
Practice saying:
I don't speak French fluently =
Je ne parle pas français
Could you repeat that, please? =
Pouvez-vous répéter, s'il vous plaît ?
Sorry, I didn't quite understand =
Pardon, je n'ai pas bien compris
Excuse me, could you speak more slowly, please? =
Excusez-moi, pouvez-vous parler plus lentement, s'il vous plaît ?
Speak to the person when they call or e-mail you, but don't expect them to speak slowly or repeat themselves too much if you are struggling with understanding.
They are likely just as excited about speaking French fluently as you are about learning to speak it.
Don't be embarrassed if you have trouble – everyone was a beginner once!
Find a way to communicate with French people in their language – try writing or speaking slowly
If you find it difficult to communicate with French in their language, try writing or speaking slowly.
It is likely that they will have a much easier time understanding your intent if they are not having to concentrate on the speed of your words.
If you really want to be able to communicate fluently with French, you need to speak and understand French as it is spoken by natives.
Learning a language involves imitating how native speakers use their language. You cannot imitate the way the French talk if you don't interact with them and can only view learning resources produced for learning French, such as grammar books.
French people will appreciate the effort you're making to learn their language and culture
The French people will most likely appreciate the effort that you're making to learn their language and culture. You should not be afraid to try communicating with them in French, but if it is difficult you should really find someone who speaks French fluently so you can grow in your skill level.
If, however, you decide to try out you French conversational skills by yourself there are a few techniques that might help. First, before approaching someone in French, keep in mind the following things:
Introduce yourself by saying your first name and then asking for theirs
Comment tu t'appelles ? / Comment vous appelez-vous ? (What is your name?)
Je m'appelle [Prénom] [Nom] (My name is [first and last name])
After this, you can ask if it's ok to call them by their first name. This should be followed by a
Comment tu veux que je t'appelle? (What would you like me to call you?).
Ask them how they're doing and then respond with a Ça va (which means, I'm good, or that everything is ok) and follow it up by asking them the same question.
– If there's something you want to know about their culture ask them in French. If you're really interested in learning about their culture it's likely that they will appreciate your interest.
After the conversation is over let them know that you appreciated speaking with them by saying something like:
Merci beaucoup de m'avoir parlé. (Thanks for talking to me.)
If you still think communication isn't working even with the use of these techniques, it might be a sign that you should find someone who speaks French fluently to help you practice.
A native speaker will likely know better than anyone if your understanding is accurate.
Don't be afraid of making mistakes when learning how to speak French! It's all about the process, not perfection
I think one important point I want to make is that you shouldn't be afraid of making mistakes when learning how to speak another language. It's all about the process, not perfection.The longer you're exposed to your target language, the better you get at understanding and speaking it.
Here are some tips on how to enable yourself to speak French even if you don't speak it fluently.
For one thing, joining a French club or association is a great way for you to improve your communication skills. These clubs usually meet once a week, during which time members can practice French by speaking it. You can even ask people to correct your mistakes when you make them.
Another way to improve your French speaking is to find tutors who are native speakers. Most likely, these tutors have teaching experience in helping their students learn how to speak French fluently and they're willing to help you out as well.
Watch French cartoons and movies. This strategy works best if you already know some basic vocabulary and sentence structures. This will be a great tool for you to increase your fluency in French.
By the way, you can try out some French songs to see how it goes. Just choose your favorite song and start listening to its lyrics. One way to do this is by visiting youtube.com and typing in the name of the artist or song title in French on the search bar.
Finally, I would suggest that you watch French language news, if possible. This is one way for you to get more exposure to the language. If you are not yet at the advanced level in French, it would be helpful to watch or listen with English subtitles turned on.
📌 TV5 Monde

TV5 Monde (also spelled TV5MONDE), originally TV5, is a general-interest French-language international television channel created on January 2, 1984. Headquartered in Paris, it is jointly owned by public broadcasting companies from France, Belgium, Switzerland, Canada and Quebec.

TV5 Monde is one of the three largest television networks in the world. It broadcasts nine distinct regionalized signals, as well as two thematic channels dedicated to the Art of Living (Style HD) and to Youth (Tivi5monde).

www.tv5monde.com
Conclusion
If you're just starting to learn French, it's important that you find a way to communicate with native speakers. If your goal is to speak fluently and interact in person, consider asking someone who speaks French well for help or using Google Translate if they aren't available.
You should also be aware of how much time and effort learning French takes before committing yourself fully – it can take years!
But don't let this discourage you from trying out some simple phrases on friends or family members first. If you decide to simply speak the language and don't plan on learning any other aspects of French, then it's important that you talk with people who want to communicate in simple terms.
Don't attempt complicated conversations such as talking about economics unless your partner is advanced enough to understand this kind of conversation. Generally, most native speakers will appreciate it if you try to speak a little French and will try to help you improve your pronunciation.
One of the most difficult things about learning a new language is understanding how accents work.
Most French speakers will have an accent that sounds different from yours – this is normal! If you try to mimic their pronunciation as closely as possible without making mistakes while doing so, then you will be more comprehensible to them.
If you are worried about not being understood, it's also safe to write down key words or phrases on a piece of paper – this way, they can read what you're saying while struggling with pronunciation yourself.
Bonne chance ! 👍💪
---
Articles that might interest you: