The French delf B1 is a diploma that certifies the holder has a level of competence in French equivalent to B1 on the Common European Framework of Reference for Languages.
The exam assesses listening, reading, writing and speaking skills. If you're wondering what the difference is between the DELF and the DALF, we've answered it in this article.
Now, I will help you get ready for your delf b1 exam with tips and tricks from an experienced DELF B1 tutor.
What is DELF?
I'm sure you've heard of DELF before, but what is it exactly? DELF stands for Diplôme d'Etudes en Langue Française and is a qualification awarded by the French Ministry of Education to students who have passed an examination in French as a foreign language.
The DELF consists of four independent diploma levels (A1, A2, B1 and B2) each specifying different degrees of ability.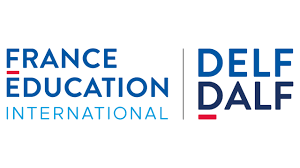 The DELF B1 exam is aimed at students who have a level of competence in French equivalent to B1 on the Common European Framework of Reference for Languages.
So if you're looking to prove your French skills and earn an internationally-recognized diploma, the delf b1 is the exam for you!
👉 FAQ on the French DELF exam.
Why should I take my delf B1 exam?
If you're like most students, you probably ask yourself this question every time your teacher proposes a new test. And if you're learning French, the decision is even harder because there are so many different exams to choose from! But don't worry, I'm here to help.
Some of you may be asking yourselves, "Why should I take the delf B1 exam?" Well, let me give you a few reasons:
First of all, the delf B1 is an internationally-recognized French certification that proves your level of fluency in the language.
Next, it can help you obtain scholarships or study abroad opportunities.
And finally, it's a great way to measure your progress and see how far you've come in your French studies! So if you're thinking about taking the delf B1 exam, don't hesitate – go for it! You won't regret it!
Do you like learning French with videos?
Receive our free video newsletter every Friday in your e-mail box. You will get 3 "Tips & Tricks" on grammar, vocabulary, phonetics or French culture.
👉👉 Sign up now!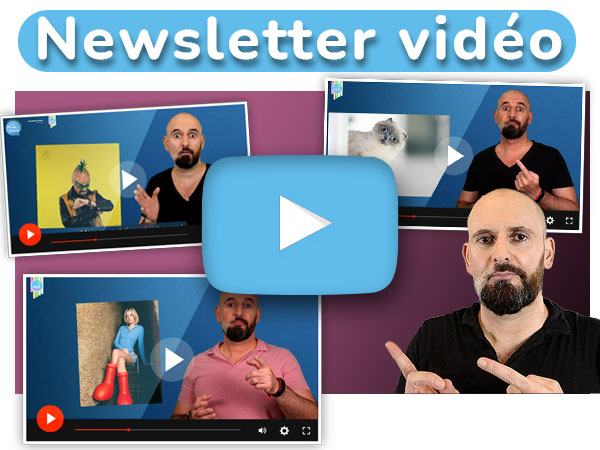 How do I prepare for my delf b1 exam?
I get this question all the time from students who are preparing for their DELF B1 exam. And to be honest, there is no one answer that fits everyone. Everyone learns in different ways and has different strengths and weaknesses.
However, I can give you some general tips that will help you prepare for your DELF B1 exam.
The DELF B1 oral exam
You must be prepared!
The oral part is divided into 3 parts:
In the first part, you will talk about yourself, what you like, and your plans. The examiner will ask you questions.

For example:
In the second part, you will act out a situation from everyday life with the examiner. There will be a problem and the goal will be to solve it.
Finally, in the last part, you will have prepared your presentation for 10 minutes from a text you will have drawn at the beginning of the test. Then, during the exam, you will explain to the examiner what you think of it.
Grammar
You need to pay attention to your grammar. In the DELF B1, there are no specific exercises on French grammar only, BUT in the oral production (when you speak) and written production (when you write a text) tests, the correctors will note your grammar. We can say that this represents about 30% of the grade.
This means that you must know your B1 French lessons very well (past tense versus imperfect tense, future tense, conditional tense, personal pronouns, relative pronouns…)
For example, are you sure you know which verbs are conjugated with "être" in the past tense and which ones are conjugated with "avoir"? Are you familiar with indirect pronouns (lui, leur) and direct pronouns (le, la, les)?
To help you learn French conjugation we have created a course on the 50 verbs most used by the French:
Vocabulary
It is very important that you show the DELF B1 examiners that you know B1 level French vocabulary! There are always several ways to say or write something, but during the DELF B1 exam you will have to be careful to use synonyms that are at level B1.
For example, you'll find an article we wrote on the vocabulary of drinking in French. Since during the DELF B1 oral exam you will have to act out a situation from everyday life with the examiner, it can be a very good strategy to show him that you know specific vocabulary. 👍
Where can I find free DELF B1 practice tests online?
When it comes to learning a new language, like French, practice makes perfect. But where can you find free practice tests online?
Lucky for you, I've gathered some of the best resources right here! Just bookmark this page and come back anytime you need a little extra help studying.
The best places to find free practice tests for the DELF B1 exam are on the internet. Some websites offer full practice exams, while others offer practice questions and exercises. Here are a few of the best websites to get started:
Now that you know where to find free DELF B1 practice exams online, it's time to get started! Just remember to take your time, focus on your weaknesses, and most importantly – enjoy yourself! Learning a new language should be fun!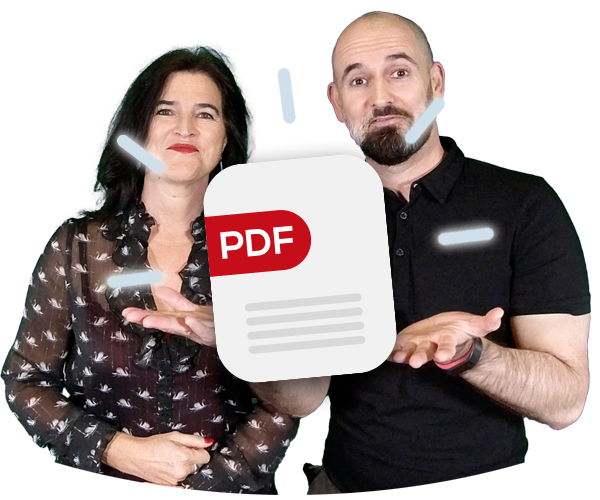 PDF Bonus
We have prepared a free PDF to help you prepare for your French oral exam. 👉 Download it for free
You will find the list of all the questions with the answers to give + tips for each question.
And at the end, you will have an exercise to practice with the correction.
Best of luck in your studies!
So there you have it! My top tips for acing the DELF B1 exam. Of course, this is only a tiny fraction of what you need to know in order to pass the test.
The best way to really prepare for the exam is to take a French language course and get plenty of practice with authentic materials.
But if you follow these tips and use some of the resources I've recommended, you're sure to do well on your DELF B1 exam.
Bonne chance et à bientôt pour votre diplôme! (Good luck and see you soon for your diploma!)
---
Articles that might interest you: