Anyone who wants to learn a new language must pass an exam in order to certify their level of proficiency. In the case of French, there are two main exams: the DELF and the TCF.
But what's the difference between the two?
The DELF, or Diplôme d'études en langue française, is an internationally-recognized qualification that certifies French-language skills for non-native speakers.
The TCF, or Test de connaissance du français, is an exam that assesses a person's level of French language proficiency.
So what are the differences between these two French exam?
There are four main differences between the DELF and the TCF:
1) The type of document you get
For the DELF, if you pass it, you will get a diploma.
For the TCF, you will get an attestation.
2) The duration of validity
The DELF diploma is valid for life. It has no expiration date.
Unlike the TCF, which is valid for two years.
3) Differences in the number of French skills that are assessed
In the DELF exam, you will be required to pass an evaluation on the 4 skills (speaking, writing, understanding an audio document, understanding a written document).
In the TCF, only three skills are mandatory. And in addition to the same 4 skills as in DELF, you can also be evaluated on "grammar".
4) Differences in the tests to take.
In DELF, even with the new reform, a candidate will have to write a text and the exam subjects for DELF A1, DLEF A2, DELF B1 and DELF B2 are different.
In the TCF, it is possible to obtain a certificate by answering only multiple choice questions and there is only one single subject. The level you will obtain will depend on the number of points you obtain in this single subject.
Let's take a closer look at the differences between the DELF and the TCF. But first, the question that is certainly on your mind…
Do you like learning French with videos?
Receive our free video newsletter every Friday in your e-mail box. You will get 3 "Tips & Tricks" on grammar, vocabulary, phonetics or French culture.
👉👉 Sign up now!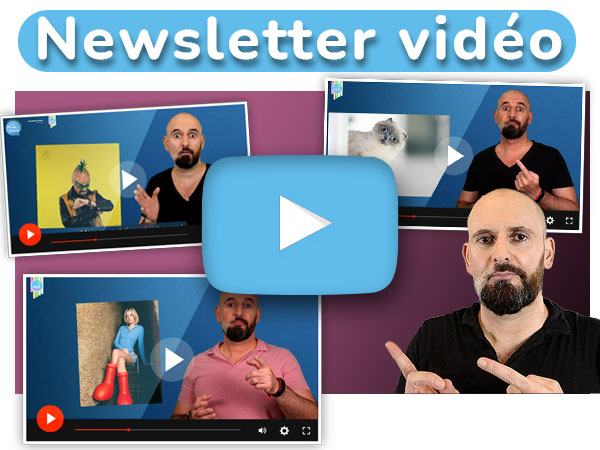 "For me, DELF or TCF?"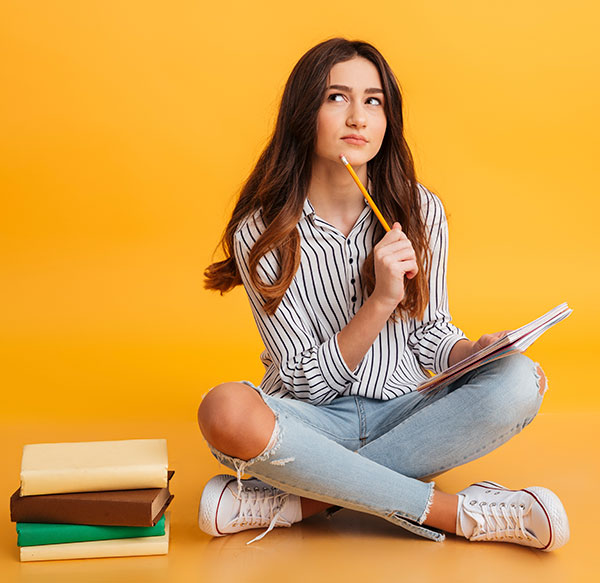 The question you might ask yourself right away is: But which exam is right for me and my situation?
Obviously, the answer will be: it depends. Of course, what else can I answer? 😜
There are so many different reasons to take an official French test that I can't tell you which one is best for your situation. Or, contact me, explain to me your situation and then, I can guide you.
From my experience with students as a French teacher, I know that the DELF often offers them the advantage of being a diploma that is valid for life. And whether it is for their studies or for work, this is an extremely positive and advantageous point.
But beware, in reality, if you don't speak French at all after your DELF exam, even if your diploma will still be valid, it won't give it magical powers that will allow you to keep your level in French without practicing it 😉
Is there a big difference in price between the DELF and the TCF?
There is not a huge difference in price between taking the DELF diploma or the TCF certificate. The fees for taking the exam vary from one country to another and even slightly between two centers.
But what is certain is that the price will not really be a determining factor in your choice to take the DELF or the TCF because the difference between the two is minimal.
DELF vs TCF, diploma vs attestation
Taking the DELF or TCF will allow you to obtain an official document issued by the French Ministry of Education.
In the case of DELF, it will be a diploma, valid for life, while in the case of TCF, it will be an attestation, valid for two years.
As there are many specific reasons for you to obtain an official document of your level in French, find out if the DELF is required or if the TCF is sufficient.
For example, if you want to study at a university in France, in the same program as a French student, the DELF is recommended.
It's up to you to decide whether you need a diploma or an attestation.
DELF vs TCF, the duration of validity
As I just reminded you, the DELF, once obtained, will be valid all the time, whereas the TCF certificate will only be valid for two years.
This two-year validity period of the TCF may be perceived as a handicap by some students. But in my opinion, it has a certain logic in relation to reality.
Indeed, a language level test only represents the level that you have on the day of the test! And this level can clearly improve in time, as well as become catastrophic if the student does not practice French anymore.
You have to ask yourself the question of validity only according to the reason why you need this official level in French (administrative documents in France? studies? work? etc.)
DELF vs TCF, differences in the number of French skills that are assessed
The DELF, whatever level you are aiming for, will evaluate you in the 4 skills that are :
Understanding an audio document (Group test)
Understanding a written document (Group test)
Speaking (Individual test face to face with two examiners)
Writing a text (Group test) – The number of words required will vary from level A1 (about 120 words) to level B2 (about 260 words).
These four skills are mandatory and you should never score less than 5/25 in any of them.
There are no specific grammar or vocabulary tests in the DELF. Your level of grammar and vocabulary will be evaluated in each of the four skills.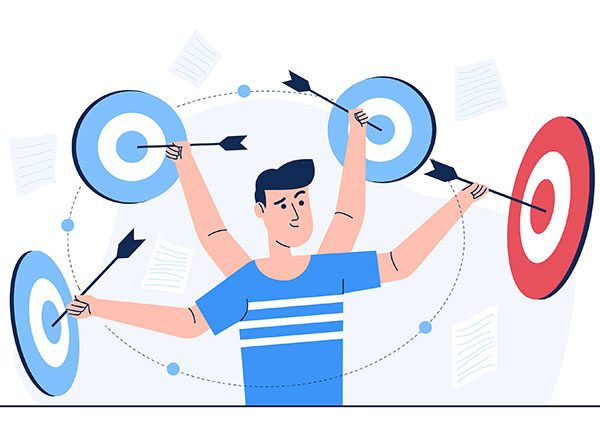 The TCF includes:
Listening comprehension: (Group test) 29 multiple-choice questions (4 choices of answers, one correct answer)
Mastery of language structures: (Group test) 18 multiple-choice questions (4 choices of answers, one correct answer)
Reading comprehension: (Group test) 29 multiple-choice questions (4 choices of answers, one correct answer)
Writing: (Group test) 3 exercises
Oral expression: Individual test face to face with an examiner: 3 exercises
But only 3 of these 5 skills are compulsory and left to the student's choice. If you wish, you can take all 5 and thus have a chance to get extra points.
On this point, my opinion as a teacher of French for foreigners – and perhaps also because I am a member of the DELF jury 😉 – leans towards DELF.
Indeed, in reality, when you talk to people, do you "take a grammar test"? Of course not! On the other hand, your level of grammar will allow you to speak clearly, finely and to bring multiple nuances to your words. And it's the same thing for vocabulary.
I think it's a pity that the TCF has a "school" logic, a little too far from reality, it seems to me.
DELF vs TCF, reality logic vs school logic
This difference in "real" logic with the DELF, as opposed to an "academic" logic with the TCF, is found in the type of questions themselves.
Indeed, it is impossible to pass the DELF by having only answered MCQs. But it is possible to pass the TCF in this way.
But what best prepares you for the reality of using French? Answering multiple-choice questions or producing the answer yourself with what you know of the language?
Conclusion
So, what's the verdict? If you want to study in France and don't know which exam to choose, go for the DELF – it covers a wider range of French skills and is recognised by more institutions.
However, if you need an attestation for your current job or just want to prove your level of French proficiency, then the TCF might be better for you.
Whichever test you decide on, good luck! And remember: there's no such thing as a stupid question when it comes to taking these exams – so if you're unsure about anything, just ask!
---
Articles that might interest you: