Are you thinking about taking the TEF exam? If so, then you'll need to brush up on your French skills! lucky for you, I happen to be a fluent speaker of the language – which is good for a French teacher 😀
Here are a few tips that will help you learn French for the TEF exam:
1. Start by learning the basics. Make sure you know how to conjugate verbs and understand basic grammar rules. This will give you a solid foundation to build upon.
2. Practice, practice, practice. The more you speak French, the better you'll become at it. Try to find opportunities to practice with native speakers. You can also try listening to French radio or watching French TV programs.
3. Pay attention to pronunciation. Many common words in French are similar to their English counterparts, but they can often be pronounced very differently. Listen to native speakers and imitate their accent as best you can.
4. Don't be afraid to make mistakes. Everyone makes them, even native speakers! Just relax and go with the flow, and you'll eventually get the hang of it.
With these tips in mind, you'll be well on your way to acing the TEF exam!
Do you like learning French with videos?
Receive our free video newsletter every Friday in your e-mail box. You will get 3 "Tips & Tricks" on grammar, vocabulary, phonetics or French culture.
👉👉 Sign up now!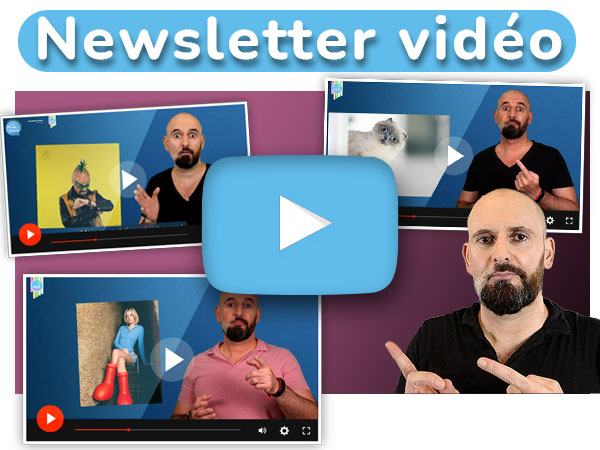 How long will it take to learn French for TEF?
Learning a new language can be a challenge, but it can also be a lot of fun.
When it comes to learning French for the TEF, there is no one-size-fits-all answer. The amount of time it will take to learn French will depend on your starting level, how much time you can devote to study, and how effective your learning method is.
However, with a little effort and dedication, it is possible to make significant progress in a relatively short period of time.
In fact, many students are able to reach an intermediate level within four to six months. So if you're feeling motivated to start learning French for the TEF, don't be discouraged – you may be surprised at how quickly you make progress.
What level of French is required for TEF?
The TEF, or Test d'Evaluation de Français, is a test that assesses the level of proficiency in the French language.
There are three levels of the TEF:
beginner,
intermediate,
and advanced.
The level of French required for each level is as follows:
Beginner: A1 or A2
Intermediate: B1
Advanced: B2 or C1
In order to take the TEF, you must first register with the France Education international (ex "CIEP", Centre International d'Etudes Pédagogiques).
France Education international offers a wide range of resources to help you prepare for the test, including practice tests and sample questions.
Once you have registered, you will be able to choose the level of the test that best suits your needs.
How do you prepare for French TEF?
The TEF (Test d'Evaluation de Français) is a test that measures your level of proficiency in French. It is required for many jobs and immigration programs in France.
The good news is that it is not a difficult test to prepare for. There are plenty of resources available online and in print. The best way to prepare for the TEF is to take a practice test. This will give you an idea of the type of questions that will be asked, and it will also help you to identify your weaknesses.
In addition, try to find a study group or take a class at a local language school. Learning with others is always more fun than learning alone, and it will also help you to stay motivated.
Think about our online French courses: individual courses or group courses (6 students maximum).
Is the TEF French test hard?
The TEF French test is not hard if you have studied and practiced. The test focuses on grammar, vocabulary, reading comprehension and writing. There are three sections to the test, each with its own challenges.
In the first section, you will be asked to fill in blank spaces in a text with the correct French word. This section tests your grammar skills.
The second section asks you to write a short essay on a given topic. This section tests your writing skills.
The third section is a listening comprehension test. You will be asked to answer questions about what you hear. This section tests your ability to understand spoken French.
If you have studied and practiced, the TEF French test should not be difficult.
French TEF Preparation Resources
Here is a selection of books and manuals to help you prepare for the TEF.
👉 Resource for the listening comprehension
👉 Resource to train your French speaking skill for the TEF
👉 Reading comprehension practice resources
👉 Resources to practice for the TEF written exam
👉 Work on your lexicon and vocabulary for the TEF
Bonne chance !
Conclusion
In conclusion, if you want to score well on the TEF, it is important that you learn French.
And while this blog post can't teach you everything there is to know about the language, it will give you a good starting point as well as some helpful tips and tricks for learning French and optimize your learning experience. So what are you waiting for? Get started today!
And don't forget – if you need any extra help along the way, our team of experts are here to support you.
---
Articles that might interest you: