It's not a secret that I love teaching French. But, what may be a secret to some people is that I don't use textbooks very often when teaching the language.
In fact, I only use textbooks for review purposes or when I'm introducing a new topic. The reason why is because I find that textbooks can be dry and unengaging for students. Plus, they usually rely heavily on memorization, which isn't always the best way to learn a foreign language.
Instead, I prefer to use different types of materials (such as authentic resources) to teach my students French. This helps them learn in a more enjoyable and interactive way, which ultimately leads to better results. Do you want to learn French?
Learning a language is not easy. It can be difficult to find the time and motivation for studying, especially when you're busy with work or school. And it's even more difficult if you're self-studying – there are no teachers correcting your mistakes or speaking slowly so you can understand.
But thankfully, this doesn't have to be the case! There are many books out there to help you learn French at all levels of learning ability, from beginner to advanced. Here are some of our favorites:
1) "French Made Simple" by Jean Yates
This book provides basic information about grammar rules in an easy to understand way while keeping the vocabulary simple enough for beginners.
The exercises provide focused practice on reading comprehension and conversation skills while also being fun.
Even adults who have never had the opportunity of learning French in school (or even high school) can learn enough French to get by simply by reading this book.
2) "A La Francaise" by David Llewellyn
This is a more advanced French textbook, written for intermediate students or upper-beginners. The exercises are challenging and will provide the student with valuable practice in writing, grammar, comprehension, and conversation skills – everything you need to be able to speak like a native! We recommend this book if you already know the basics of French but want to become good in conversations in order to go traveling or working abroad in France or anywhere else where they speak French.
Do you like learning French with videos?
Receive our free video newsletter every Friday in your e-mail box. You will get 3 "Tips & Tricks" on grammar, vocabulary, phonetics or French culture.
👉👉 Sign up now!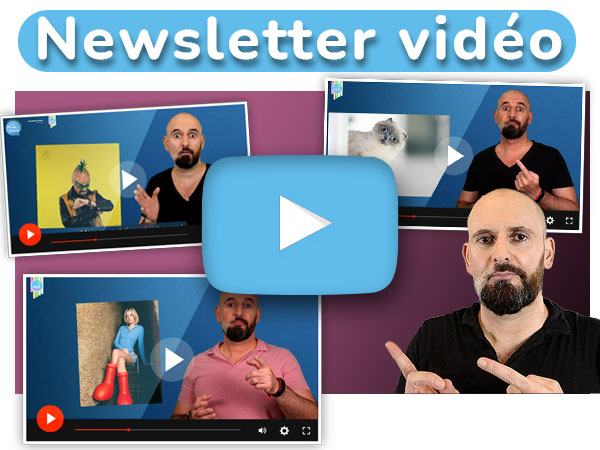 3) "Dictionnaire des difficultés" by Naisseline Stanek
This book is a comprehensive dictionary of the most common vocabulary problems for students in all levels.
It will help you learn to recognize and understand common French words that are often misused or confused with other words, making your everyday speech more fluent and accurate.
This book can also be used as a reference when writing essays or articles in French on topics such as current events.
4) "Le Petit Prince" by Antoine de Saint-Exupery
Even though this is an easy book to read, it's still considered one of the greatest works of literature ever written.
It tells the story of a pilot who crash lands in Africa and encounters a mysterious boy from another planet: The Little Prince.
This book will give you insights into the culture, history, and perspectives of France – along with an appreciation for the French language.
We wrote an article about Le Petit Prince.
Extrait du livre Le Petit Prince
Les grandes personnes aiment les chiffres. Quand vous leur parlez d'un nouvel ami, elles ne vous questionnent jamais sur l'essentiel. Elles ne vous disent jamais : "Quel est le son de sa voix ? Quels sont les jeux qu'il préfère ? Est-ce qu'il collectionne les papillons ?"
Elles vous demandent : "Quel âge a-t-il ? Combien a-t-il de frères ? Combien pèse-t-il ? Combien gagne son père ?" Alors seulement elles croient le connaître.
Source : Booknode
5) "Parisian Chic" by Ines de la Fressange
This is not strictly a textbook or workbook, but it's still incredibly helpful to any learner of French!
The author wrote this detailed guide on how to dress Parisian style; she gives tips on what makes up the wardrobe of chic Parisians as well as showing pictures demonstrating looks that are appropriate for various occasions.
People say that "clothes make the man", so why not learn about them from the source? Plus, this book comes with stickers that be used to decorate your clothes and accessories 😉
Other books to learn French
There are other books out there that you can use as a resource when learning French. Just remember – quality is better than quantity. It's better to learn from one or two textbooks well rather than try to learn from five or more and not retain much of what you read!
And to help you master French conjugation, we have specially designed a course that explains everything. Check it out below:
Using textbooks as your main source of learning material is a great way to improve your French skills quickly as long as you log enough practice time with native speakers as well as make sure that you study regularly. Know someone else who might need some help? Share this post! 😆
While the above books are excellent choices for moving from zero to French hero, it's important not to neglect learning through reading sources such as newspapers or magazines that include stories, interviews, and other published material written in French.
As mentioned before, these materials can be used as a starting point for expressions that may appear complex or difficult – simply read the excerpt first then look up any words you're unsure of.
And if none of these textbooks seem appropriate for your skill level, consider checking out other titles on the list at Goodreads .
Bonne Lecture!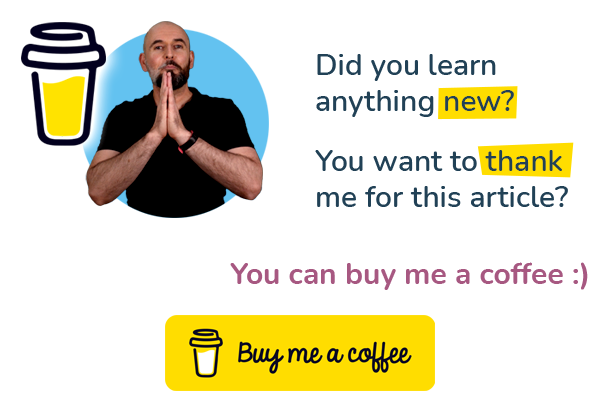 ---
Articles that might interest you: